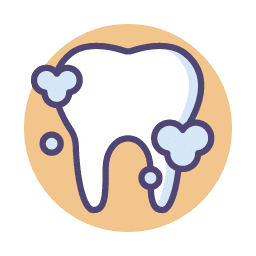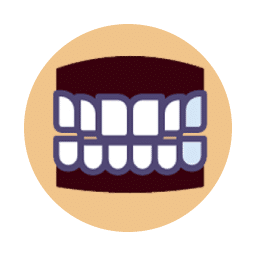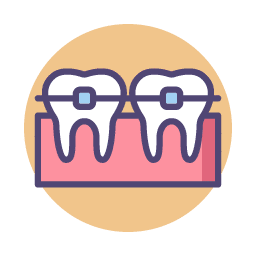 Crooked or Irregular Teeth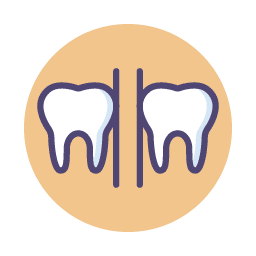 Gaps or Spaces Between Teeth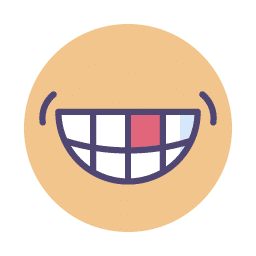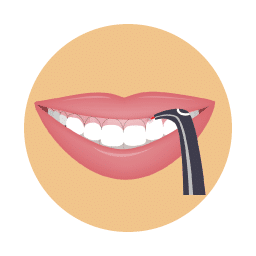 WHAT HAPPY PATIENTS SAY ABOUT US!
Ms. Sabeena Sethi
Aligners Review
Dr. Naba Goswami 
Implants Review
Mr. Vijender Garg (MLA)
Implants Review
Mr. Sunil Vinayak
Implants & Parking Review
Mrs. Poonam Suri
Braces Review
Ms. Neha
Teeth Whitening Review
Ms. Lilian Nyambura
Implant Review
OUR GUARANTEE
PATIENT SAFETY & QUALITY OF CARE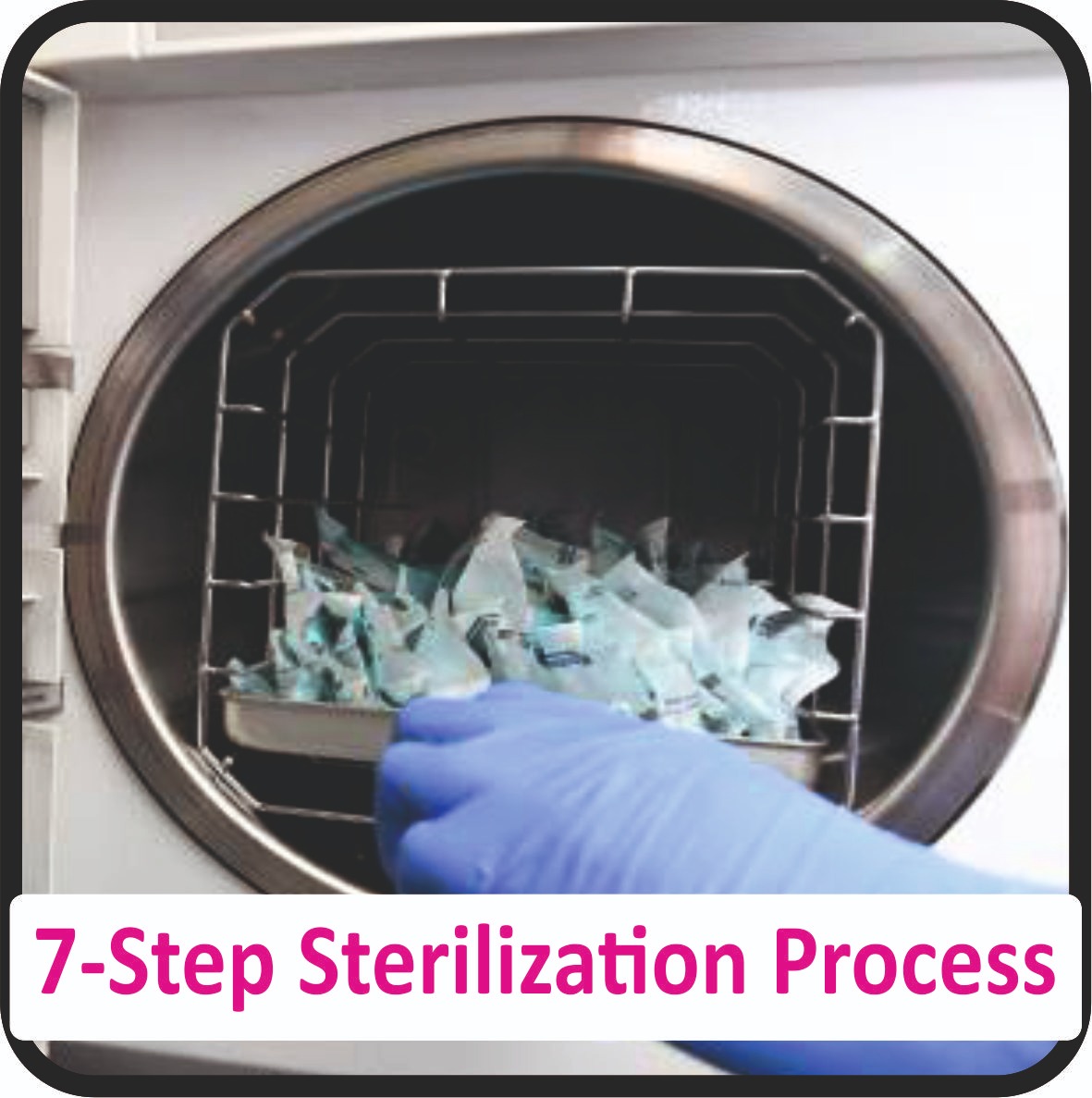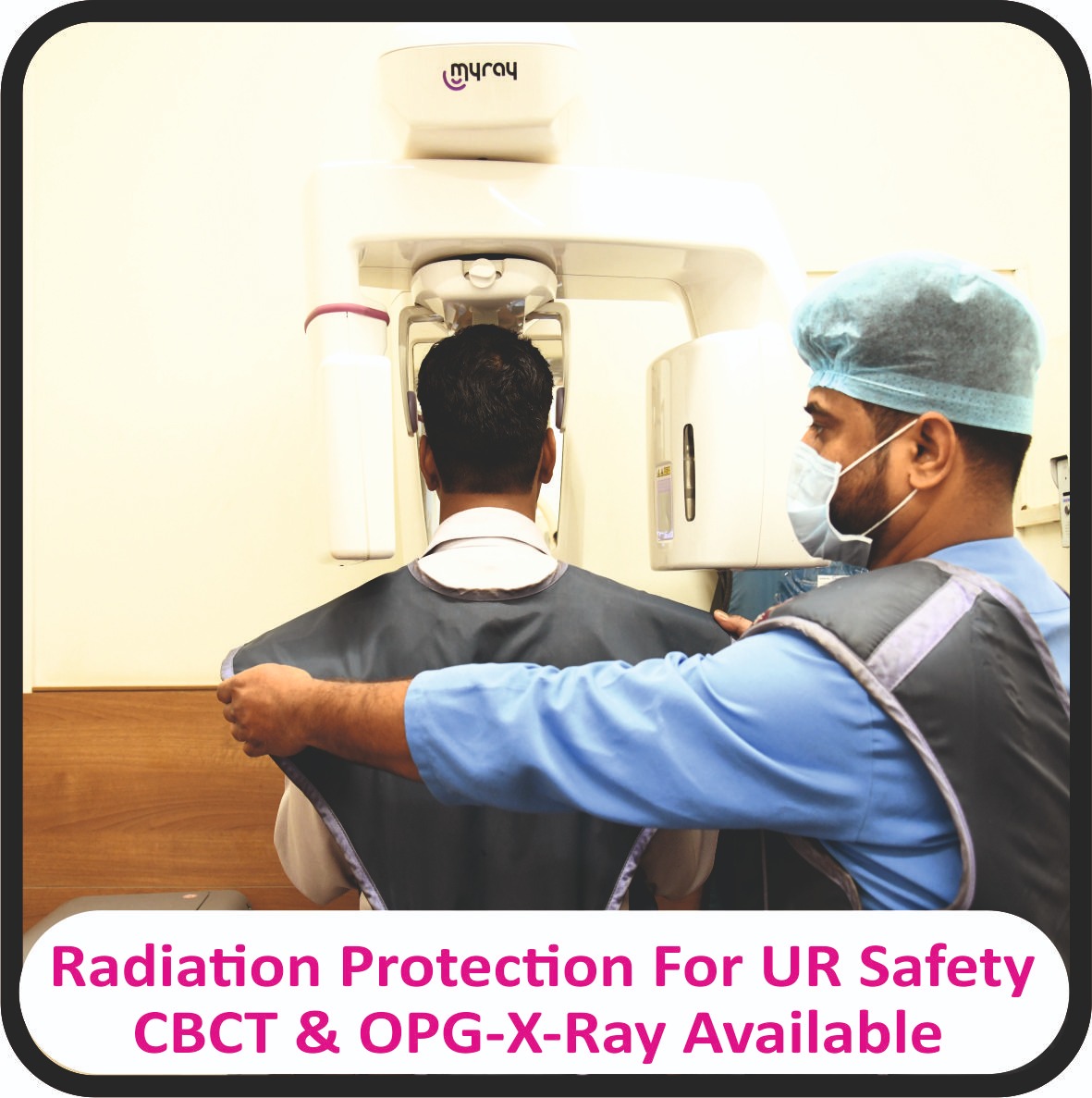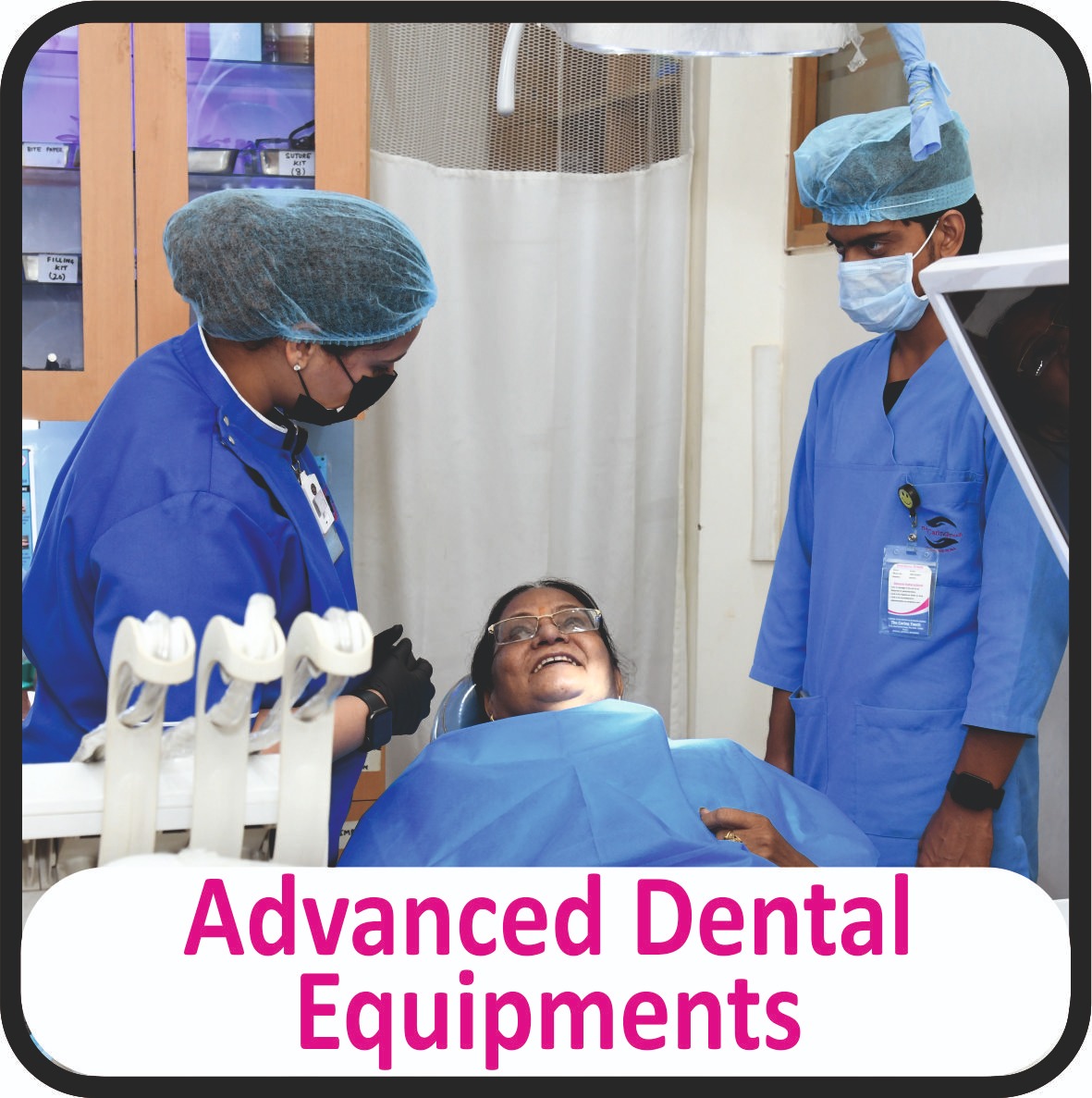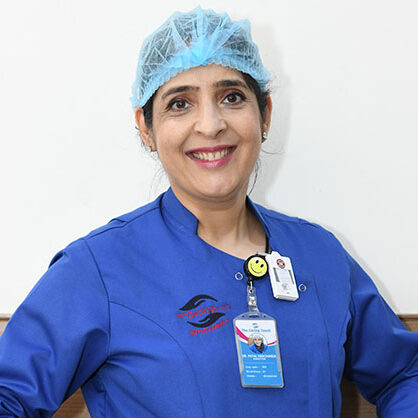 Dr. Payal Manchanda
BDS | FAGE. IMPLANTS (USA)
DIRECTOR – THE CARING TOUCH
Know More +
Dr. Payal Manchanda is the Director of The Caring Touch since the last 20 years.
She completed her Dental Implant Training in 2000 from the University of Miami, School of Medicine (USA). Dr. Manchanda completed her Bachelor of Dental Surgery (B.D.S) in 1997 from Manipal College of Dental Surgery. She has an experience of more than 20 years in the field of dentistry.
In the initial years of her career, she did her residency in the following hospitals:
Safdarjung Hospital (1 Year)
All India Institute of Medical Sciences [AIIMS] (1 Year)
Sir Ganga Ram Hospital (1 Year)
Dr. Manchanda's areas of interest are placing implants & giving fixed permanent teeth to patients.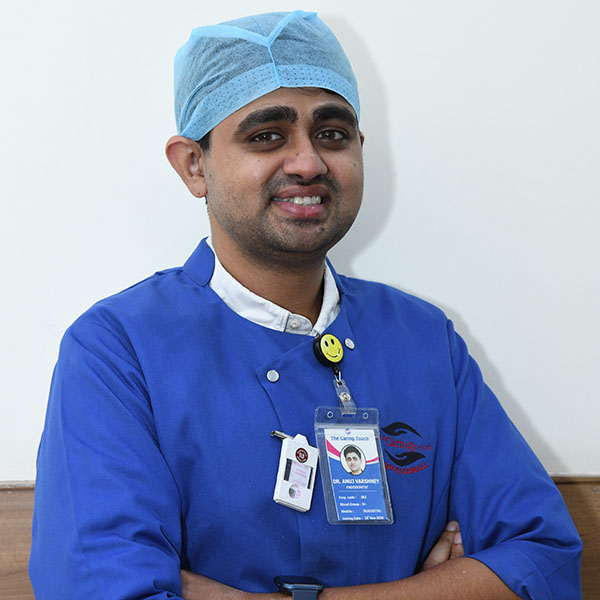 Know More +
Dr Anuj Varshney  has served as an empathetic and skilled Endodontist  in The Caring Touch Clinic.
He Is an expert in handling the cause, identification & prevention leading to the treatment of health issues pertaining to the root canal.
He is dynamic & innovative Endodontist who has performed hundreds of root canals, apicoectomies, Root resorption , traumatic dental injuries related cases and  has helped patients to overcome complex mouth and tooth obstacles with his comprehensive dental care.
Moreover, he is committed to achieving the highest level of patient comfort and satisfaction.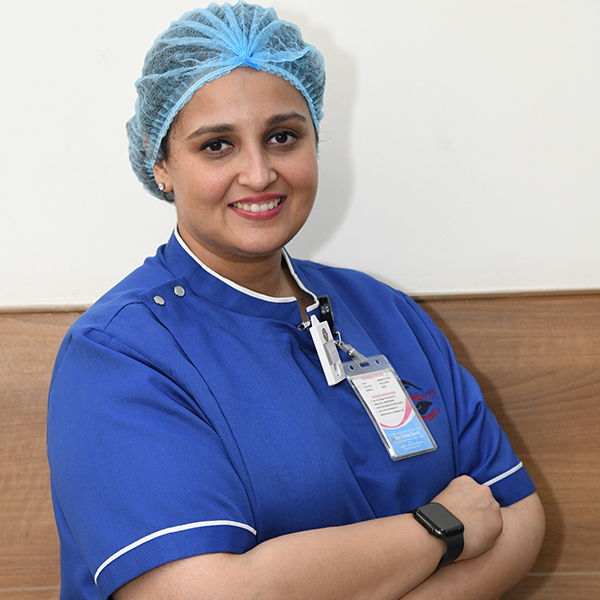 Know More +
Dr. Deeksha Deepak Kumar completed her Bachelor of Dental Surgery (B.D.S) and Master of Dental Surgery (M.D.S) from Santosh Dental College, Ghaziabad (Uttar Pradesh) in 2013 and 2017 respectively. She was previously a junior resident in Mata Chanan Devi Hospital for one year. For the past two years, she has been associated with The Caring Touch.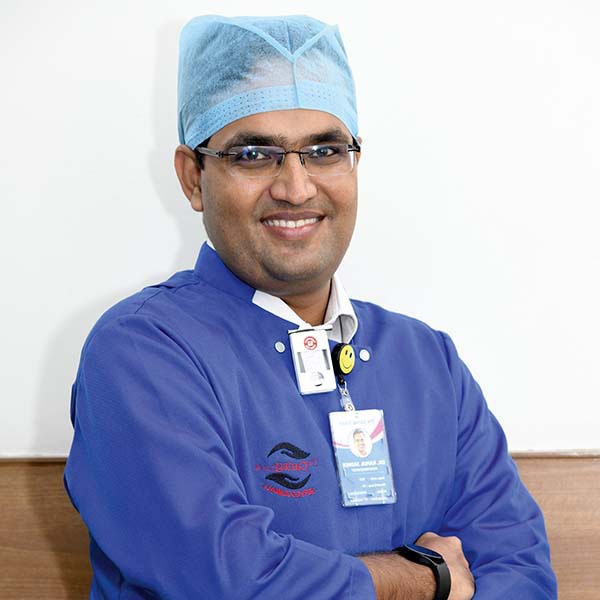 Know More +
Dr. Rahul Jainer is the Resident Prosthodontist at The Caring Touch. After completing his BDS from the prestigious Manipal University (Manipal College of Dental Sciences, Mangalore) in 2016, Dr. Rahul went on to pursue his post graduation in prosthodontics from ITS Centre for Dental Studies and Research. He also gained insight into Oral Implantology during his  Advanced Oral Implantology Certification by Research and Education in Implant Dentistry in association with CWM, Pusan National University, South Korea. He also has several publications to his credit.
An enthusiastic clinician, Dr. Rahul takes out time to address patient concerns to ensure personalized care. His areas of interest include dental implants, full mouth rehabilitation, smile designing, fixed and removable prosthesis.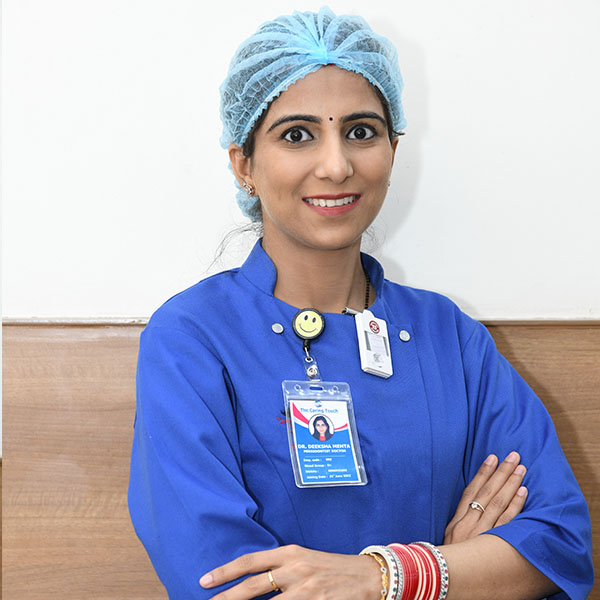 Know More +
She is a graduate from the prestigious college, SUBHARTI DENTAL COLLEGE, SUBHARTI UNIVERSITY, Meerut and a post graduate from Faculty of Dental Sciences, SGT University Gurugram, Haryana. She has bagged Gold Medal during both her Graduation and Post Graduation. She is currently working as astounding Periodontist in our clinic.
Dr. Deeksha with her expertise in this field treats her patients in a very friendly manner and provides high standard work to them. Her goal is to provide patients with proper gum care and to ensure patient achieve good oral hygiene. She is a determined and a humble doctor who is able to provide quality care to her patients.
She is well versed with all the gum surgeries, esthetic procedures and implants. Her passion towards the work makes her an exemplary doctor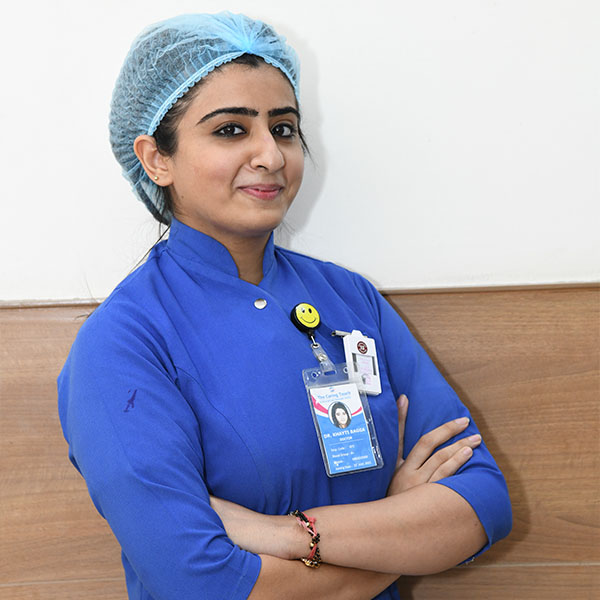 Know More +
KHYATI BAGGA (B.D.S, M.D.S -PEDIATRIC DENTISTRY) is a proud alumini of MANIPAL COLLEGE OF DENTAL SCIENCES (M.C.O.D.S, MANIPAL), KARNATAKA and she is a post-graduate aluminus of prestigious institute, S.G.T.U, Faculty of Dental Sciences, Gurugram, Haryana. She is currently working as a successful Pedodontist in our clinic.
Dr. Khyati, with her expertise has the experience to work with children aged 2-17 years and determines the need for any dental procedures. She has a personable nature that allows children and parents to feel comfortable.
With her expertise, she has the ability to determine long terms effects of procedures and dental health in children.
She also works closely with Orthodontist for children in need of Space management appliances, braces and other corrective procedures.
She is professional specialized in providing childhood dental health  and care to young patients.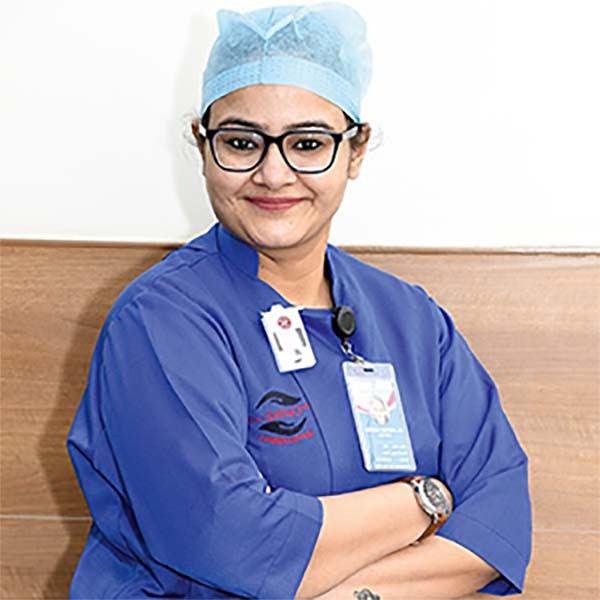 Know More +
Dr. Anshika Grover, BDS, MDS (ORAL AND MAXILLOFACIAL SURGERY).
Who has been graduated and post graduated from very renowned and reupdated University and College from Jabalpur, Madhya Pradesh, India She has been passed out from HITKARINI DENTAL COLLEGE AND JABALPUR HOSPITAL AND MADHYA PRADESH MEDCIAL SCIENCE UNIVERSITY (MPMSU) .
                           Dr. Anshika  ,  have been highly qualified with an exceptionally professional Competency .She has a very friendly, calm and caring approach towards her patient and makes every patient comfortable at the Dental chair . Due to her supportive nature many of her patients have quit the habit of Smoking and have sincerely worked more towards Oral Health.  
Anshika, is a very passionate and hand working. She ensures to provide highest quality treatment to her patient. Her expertise is Handling emergency dental chair side cases, Maxillofacial Injuries, Complex and difficult surgical extraction, space infection, diagnosing cyst and various pathological cases, dental implants.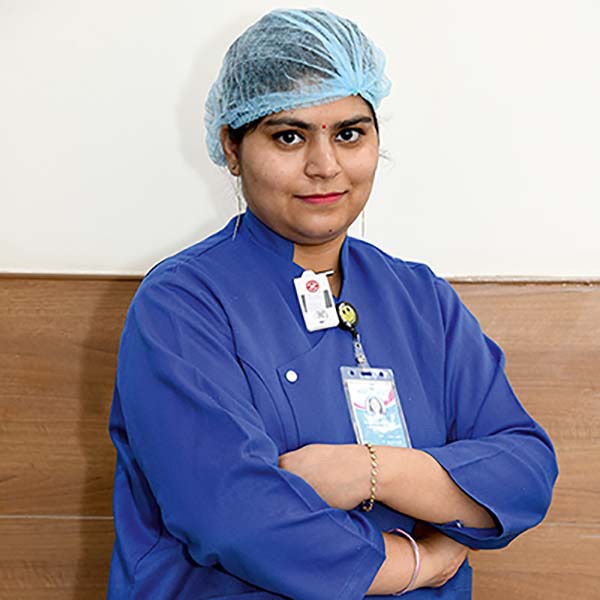 Know More +
Dr. Ravina is the Radiologist at The Caring Touch. After completing her BDS from the prestigious Ch. Charan Singh University (ITS DENTAL COLLEGE ; Greater Noida) in 2018, Dr. Ravina went on to pursue her post graduation in Oral medicine and radiology from SGT University. She also has several publications to her credit which are published in various national and international journals. She is active as peer reviewer.
An passionate clinician, Dr. Ravina takes out time to address patient issues to ensure individualised care. Her areas of interest include advanced imaging modalities , tobacco cessation counselling, management of OPMD's and TMD's.
BEFORE AFTER SMILE GALLERY
THE CARING TOUCH
R-721, NEW RAJINDER NAGAR
NEW DELHI – 110060