WE CARE FOR YOUR SMILE!
Dentifree offers individualized care for international patients in our Dental care.
WHY OUR DENTAL HEALTH CENTRE?
THE BENEFITS OF DENTAL IMPLANTS
THE DENTAL IMPLANT'S COST
OUR CENTER WHY OUR DENTAL HEALTH CENTRE?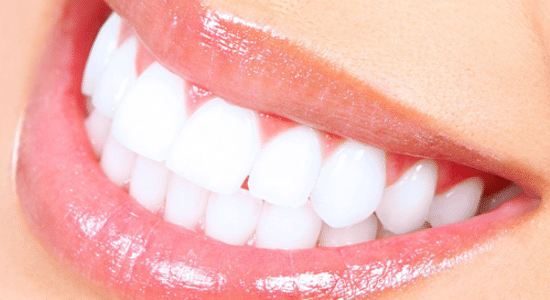 WHY OUR DENTAL HEALTH CENTRE?
 Our objective is to provide the highest level of dental care to our patients in a respectful manner, with adequate modern equipment and in a comfortable environment. Dentifree is specialized in dental implants, with a success rate of 96%. Our approach is based on modern treatment techniques and technologies to provide our patients with the care they need. In general, dental implants are not covered by medical or dental insurances.
THE BENEFITS OF DENTAL IMPLANTS
 An increasing number of patients suffer tooth loss. In most cases, dental implants can be considered as the best treatment option. Dental implants are replacement tooth roots in titanium which provide a strong foundation for replacement teeth.
Dental implants are a safe and well-established treatment with many advantages for the patients:
Dental implants function more like natural teeth, providing better comfort than removable dentures and allowing you to eat and speak in confidence.
Dental implants will last many years with good care.
As they look as your own teeth, dental implants help you to feel better and give you back your smile.
Helpdesk
International Patients who want Glasses removal procedure done at Delhi, Caring Touch is the one point solution giving you unbiased opinion – helping hundreds of International patients getting Lasik Laser procedure done for refractive vision correction.
International Patients need to email us brief Medical History related to Lasik Procedure
Appointments with the concerned Specialist for Consultation, diagnosis and Procedures
Confirmation of date and time of arrival by the patient
'The Caring Touch Cardiac Dental and Eye Centre' having more than 3 decades of experience in Eyecare with in-depth expertise of technology & expertise of various Lasik Laser Services.
If you have a question, please feel free to call us anytime at 011 28745151, 011 28745252 or write an email at query tctmedicare@gmail.com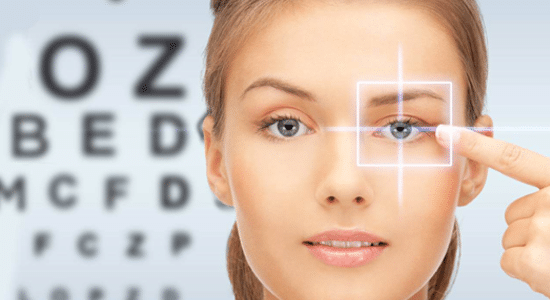 International Guideline
'The Caring Touch Cardiac Dental and Eye Centre' is a good location to receive the best eye treatment. Several features have positioned us as an ideal healthcare destination. Cutting edge technology to support medical diagnostics and medical procedures. The recent advancements in surgeries and advanced medical options are all available with us. regain health at a fraction of the cost. Quick and immediate attention for surgeries and all interventions are assured here. our medical management and acclaimed specialists are quite comfortable in challenging themselves to new frontiers to provide solutions, always building on their expertise
Why choose us for Lasik
World-class medical facilities
Finest doctors
Affordable cost
Zero waiting time
Warmth & hospitality
Today when you hear the term Lasik it is not something that is very new to you. It is used and carried all over the world today. LASIK is basically the short form of Laser which is generally a Laser Eye Surgery. It is one of the most common and widely used eye surgery that is done with the help of Lasers. An ophthalmologist is generally the eye doctors who conduct the surgery of Lasik using various Laser techniques. The Surgery or the laser process help you to reshape your cornea and giving you a clearer vision. There is a certain set of rules and guidelines that one needs to follow known as an International guideline for LASIK Surgery. This set of rules is followed worldwide by all the Lasik Patients.
Before your CARING surgery
There are no dietary restrictions prior to your procedure.
Remove your contact lenses
As you did before your evaluation, stop wearing your contacts before surgery and switch to wearing your glasses full-time. Contact lenses change the shape of your cornea for up to several weeks after you've stopped using them depending on the type of contact lenses you wear. Not leaving your contact lenses out long enough for your cornea to assume its natural shape before surgery can have negative consequences. These consequences include inaccurate measurements and a poor surgical plan, resulting in poor vision after surgery. If you wear: soft contact lenses or toric lenses, stop wearing them for 2 weeks before surgery; hard lenses or rigid gas permeable lenses (RGP's), stop wearing for at least 6 weeks before surgery, for a maximum of 12 weeks.
Use eye drops
We prefer patients to begin their prescription drop, Restasis, immediately, using in the morning and at night, before and after surgery. One day before your procedure; begin using the Besivance eye drops. Put one drop in your eye(s) at breakfast and bedtime (two drops total). advertising materials. In addition, the FDA's premarket approval orders might contain certain conditions of approval that could include requirements that physicians or companies provide specific risk information in promotional materials.
The Guidelines of the Lasik Surgery for the patients Lasik Laser
The age of the candidate should not be less than eighteen.
The patient should be using a glass or a contact lens at least for one year.
Your vision should be stable for at least one year in order to perform the LASIK surgery.
If the number of your eye glass keeps changing on short periods than Lasik surgery cannot be carried out.
Pregnant woman and the nursing mother are also not allowed for the LASIK process or the surgery.
In case your profession is that of a wrestler, martial arts, boxing, etc, in which the hit is one the face and the eyes then the LASIK surgery is not allowed.
There are some common diseases that a patient should not be suffering in order to go for the LASIK surgery, they are, Diabetes, Blood Pressure, Cataract, Rheumatologic condition glaucoma, Keratoconus or any other eye disease. Should have healthy retina, the eye pressure and the thickness should be sufficient. 250 RSB is also accepted at some places but generally 300 is the standard tissue that is required and demanded for the surgery.
Dry eye is one common problem that arises after the LASIK surgery so one needs to be the refrain of the surgery and also careful.
If you have already gone through any previous refractive surgery than your next surgery can only take place with the proper consult with your doctor as in some case it is not allowed for the additional LASIK surgery.
The patient should not have any eye problems such as collagen vascular, ocular herpes, severe dry eyes, excessive corneal problem, eye infection, inflammation, autoimmune diseases or any other eye disorder.
One should expect realistic visual outcome, only go for the surgery if you are ready to accept the complications and the visual side effects of this LASIK surgery.
THE CARING TOUCH
R-721, NEW RAJINDER NAGAR
NEW DELHI – 110060