Improved Vision For An Improved Life
Lasik Treatment | Implantable Contact Lens | Streamlight One-Step Transepithelial PRK Treatment | Keratoconus Treatment & C3R | Contoura Vision
LASIK or Lasik (Laser-Assisted in Situ Keratomileusis), commonly referred to as laser eye surgery or laser vision correction, is a type of refractive surgery for the correction of Myopia, Hyperopia and Astigmatism. LASIK surgery is performed by an Ophthalmologist who uses a Laser or Microkeratome to reshape the eye's cornea in order to improve visual acuity. For most people, LASIK provides a long-lasting alternative to eyeglasses or contact lenses.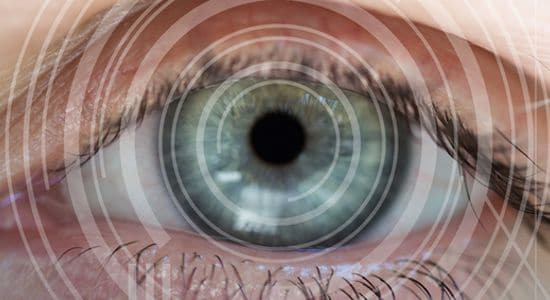 What are the types of LASIK treatments?
>

Bladeless Lasik
Blade-Free Laser-Assisted in Situ Keratomileusis (LASIK) is an eye surgery for correcting refractive errors such as nearsightedness, farsightedness, and astigmatism. The LASIK eye surgery is an outpatient procedure, carried out by a qualified and experienced eye surgeon. Blade-Free Lasik eye surgery uses Femtolaser Technology, which has eliminated the imperfections resulting due to mechanical devices and delivers an exceptional outcomes.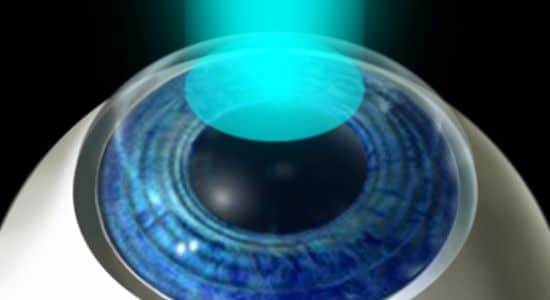 How effective is a Blade-Free Lasik Eye Treatment?
Blade-free surgery is an effective LASIK laser eye surgery for many reasons. It is the type of surgery which is a completely outpatient procedure, and also a painless one. The blade-free LASIK eye surgery has become one of the most common choices of many patients, who want to get rid of refractive errors.
What are the benefits of Blade-Free Lasik Eye Treatment?
Bandage Free Surgery

Minimal Post-Procedural Care

Minimal/Absolutely No Variations in the Vision

Computer Controlled and High Precision

Ideally suited for correcting Refractive Errors

Minimal/No Post-Procedural Discomfort
>

Customized LASIK Eye Treatment
The Traditional Lasik eye treatment uses tiny surgical blade or a highly precise laser as the result of which a corneal flap is created. The reshaping of cornea is done with Excimer laser, which lets the retina focus the light properly. The Custom LASIK Laser treatment for eyes is based on the highly precise Wavefront Technology, which implements a 3D digital model of eye. This technology corrects vision problems with 25 times more accuracy in comparison to traditional LASIK Eye Surgery.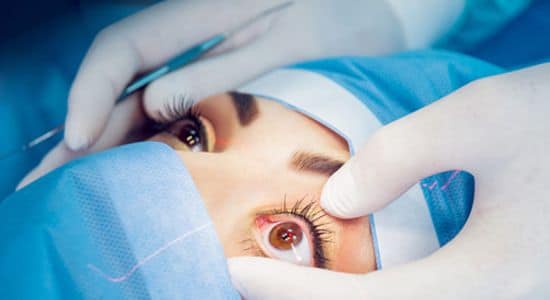 What are the benefits of Customized LASIK Eye Treatment?
Increased Chances of achieving 20/20 vision

Quick Return to Work

Minimum Restrictions in Performing Household Chores
Indispensability of Customized Lasik Laser Surgery
Custom Lasik eye surgery is essential for patients from diversified economic and social backgrounds. Measuring the indispensability becomes significant here as this is going to set apart the priority for LASIK eye treatment. It is where one needs to consult an expert eye surgeon and the consultation will give a fair view on the treatment methodology.
Why choose Customized Eye LASIK Surgery
The customized eye Lasik surgery is a reliable and innovative laser treatment for eyes. This type of eye treatment is carried out in a well-equipped eye clinic, and all possible risks are eliminated. The specialist eye surgeon focuses on restoring the quality of your vision by making it sharper and clearer. The Customized Lasik Eye Surgery is meant for individuals facing aberrations leading to bad vision. Each individual has specific requirements, and this is where the custom LASIK laser surgery is the choice to consider.
Customized WaveFront Lasik Eye Surgery
Customized Lasik eye surgery may seem to be a new term to you altogether. This is a type of Lasik eye surgery treatment available as WaveFront Guided (WFG) and WaveFront Optimized (WFO). WaveFront is a physical phenomenon, and its role is to trace and then eliminate any kind of irregularities or aberrations, otherwise visible in the eyes. The two most common types of aberrations corrected by customized WaveFront by LASIK laser operation are Lower Order Aberrations (LOAs) and the Higher-Order Aberrations (HOAs). LOAs are easily corrected with either glasses or contact lenses, whereas, HOAs are not corrected using glasses or lenses.
Benefits of Custom WaveFront Optimized and Guided LASIK Laser treatment:
Increased potential for achieving super fine and clear vision

Reduction in occurrence of glare, halos and night vision

Vision corrected to 20/20

Enhanced viewing without using contact lenses or glasses

No discomfort

Completely safe

Quick recovery time
>

Aspheric LASIK Eye Surgery
Aspheric LASIK Eye Surgery is a new-age and effective laser treatment executed by a qualified eye surgeon to reduce, and in some cases even eliminate spherical aberrations. Aspheric LASIK eye surgery is the latest addendum to the class of Lasik Eye Treatment. It is an improvised Lasik Surgery in comparison to Lasik Laser Treatment for the eyes and customized Lasik Eye Surgery. This specialized eye surgery is of great advantage to those patients who have large pupils and experience poor night vision.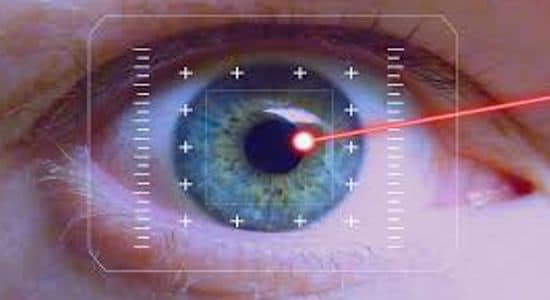 What are the benefits of Aspheric Lasik Laser Treatment?
Sharper and clear vision

No Night glare and Halos

Super Vision

Customized Lasik eye surgery

Vision corrected to 6/6

Safe and less time-consuming surgery
Do You Need Customized Aspheric Treatment Zone?
OATZ (Optimized Aspheric Treatment Zone – Aspheric)

or 'not spherical/round' – The LASIK Laser Surgery is designed for patients having normal corneal surfaces but eyes not optically round enough to create sharp focus.

CATZ (Customized Aspheric Treatment Zone)

Customised WaveFront is prominent in patients whose eyes show undulations on the corneal surface that needs individual removal.
>

Epi-Lasik Eye Surgery
"Soft Brush" Epi-LASIK is a popular "bladeless" laser vision correction procedure is done by an experienced eye surgeon in a sterilized environment. A microkeratome tool is implemented for crafting a very fine flap of corneal epithelium. The vision correction procedure will not require creating LASIK flap or using sharp-edged instruments. With this procedure, there is not even an iota of chance of occurrence of LASIK flaps issues. In order to minimize the discomfort, the patient has to wear a thin soft bandage of contact lens. Epi-LASIK is known by many other names such as Advanced Surface Ablation, Photo Refractive Keratectomy (PRK), and LASEK.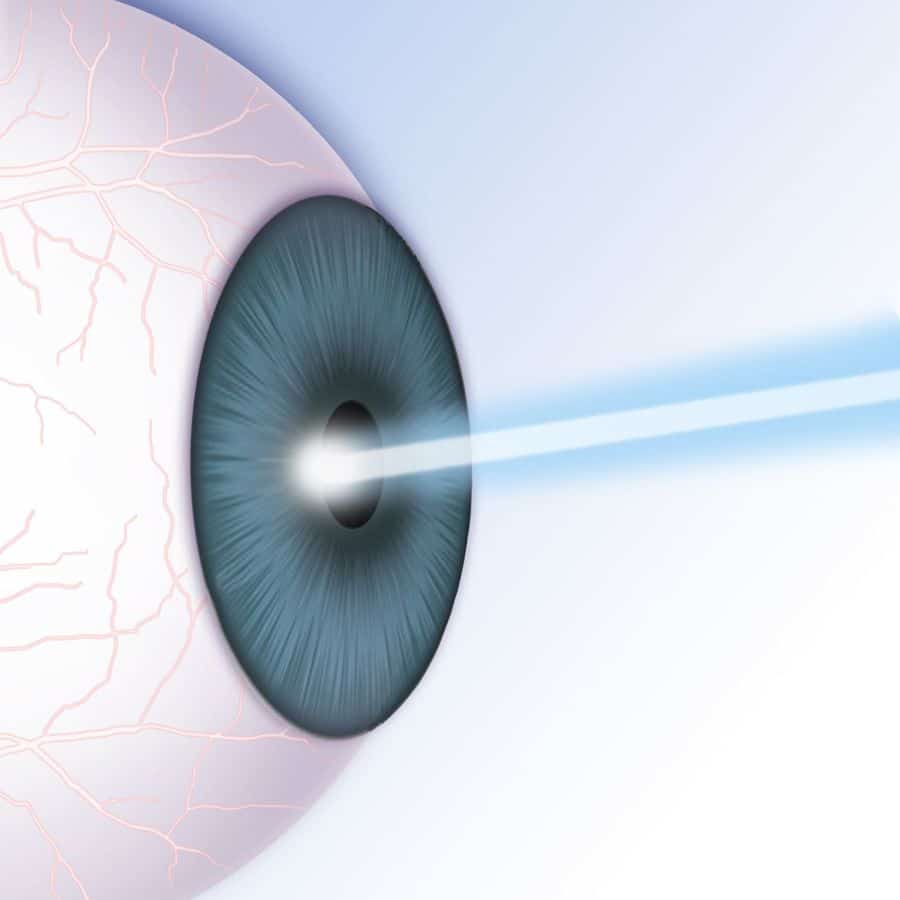 What are the benefits of Epi-LASIK Eye Surgery?
Visual Recovery in 2 to 3 Days

Safe Lasik Eye Treatment

No Problems creating Corneal Flap

Zero Discomfort

Cornel Reshaping is Quick

Perfect for correcting Farsightedness, Astigmatism and Nearsightedness

Bladeless Lasik Operation

No Post-Procedural Problems
Who are the suited candidates for an Epi-LASIK Eye Surgery?
Epi-Lasik eye surgery is not recommended for all and in all types of conditions. This type of LASIK laser eye surgery is for patients who have thin or went through radial keratotomy, retinal tears or glaucoma surgery. It is one of the exclusive laser eye treatments for professionals such as soldiers, police officers, boxers and other sports enthusiasts, who are pre-disposed to trauma conditions. Epi-LASIK eye surgery is not an ideal match for people who lack insufficient tissues.
Implantable Contact Lens (ICLs)
> Phakic IOLs
Phakic IOLs, also known as implantable contact lenses or ICLs, are safe and effective for vision correction, offering an alternative to laser surgery. In fact, some studies have shown that patients with higher-order aberrations may achieve clearer vision with an ICL than with LASIK. About 85 percent of patients achieved 20/20 vision or better with an ICL while 95 percent achieved 20/40 or better. And, since the natural lens is left in place, the procedure is reversible.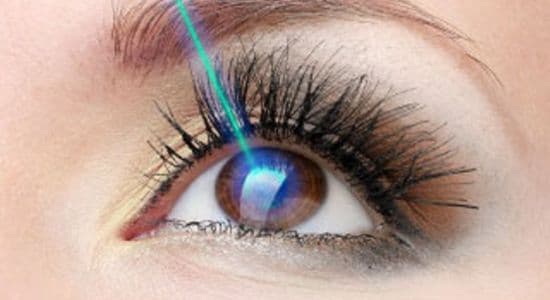 > STAAR Visian ICL (Implantable Contact Lens)
This STAAR Visian Implantable Contact Lens (ICL) is another type of phakic intraocular lens used to treat moderate to severe myopia. The lens is made of 'collamer', a unique material that contains a small amount of collagen, which provides excellent biocompatibility and superior optical capability. Patients who are suited for this lens usually have a high refractive correction, thin corneas, or a preference for non-laser vision correction. Some patients prefer the STAAR ICL procedure compared to the laser procedure because it is reversible. In contrast to the LASIK procedure where tissue is permanently removed, the STAAR lens implant can be removed, if needed. In addition, some studies have shown that at high levels of correction (-8.0D and above), there may be less higher-order aberrations after the lens implantation when compared to rather than LASIK, which may translate in clearer vision.
> Verisyse
The Verisyse Lens is used to treat moderate to severe myopia. With over 18 years of use and 150,000 procedures performed worldwide, results prove that the Verisyse design is safe and effective for individuals with severe myopia (nearsightedness) – who are tired of thick glasses and are not candidates for Custom LASIK. These individuals may not qualify for laser vision correction because they have a high refractive correction, thin corneas, or a preference for non-laser vision correction. In contrast to a laser procedure, where tissue is permanently removed, the Verisyse lens can be removed, if needed.
StreamLight™ One-Step Transepithelial PRK
Streamlight

is a trademark of one-step transepithelial PRK (photorefractive keratectomy). Streamlight is the latest laser procedure introduction for specs removal. Streamlight is recommended for patients with thin corneas and delivers excellent results with a fully painless, touch-less, cut-less, blade-less, and flap-less laser procedure. Currently, PRK is practiced in specific cases in patients with thin corneas. In a PRK procedure, no flap is produced and the laser is immediately applied to the exterior of the cornea. Since the flap acts as a bandage and a PRK surgery is carried out without the flap, a complete recovery in a PRK surgery may sometimes be painful, irregular, and can take about 10 to 15 days. However, Streamlight being a no-flap and no-touch surgery, is the most advanced technology and does not have any of the side-effects of a traditional PRK surgery.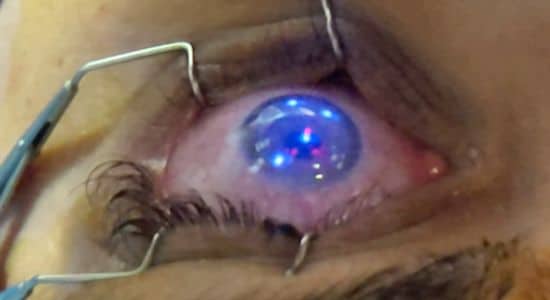 Keratoconus Treatment and C3R
Keratoconus

is a fairly uncommon condition that affects the cornea (the transparent window at the front of the eye). Keratoconus causes changes within the structure of the cornea making it weaken and thin resulting in a 'cone-shaped' forward bulge. Keratoconus leads to myopia (short sight) and, if the steepening is uneven, also astigmatism (distortion of vision). With Keratoconus, visual distortion can become difficult to correct with spectacles, although contact lenses (usually rigid) can provide more functional visual performance. Keratoconus symptoms usually start during puberty or early adolescence. As the keratoconus progresses, it leads to myopia (short sight) and, if the steepening of the cornea is uneven, also astigmatism (distortion of vision). In most cases, patients realize a decrease or blurring in vision or increasing myopia with a significant progression of astigmatism. Patients usually seek corrective lenses at first for driving or reading. Keratoconus at this stage is difficult to differentiate from other more common vision defects.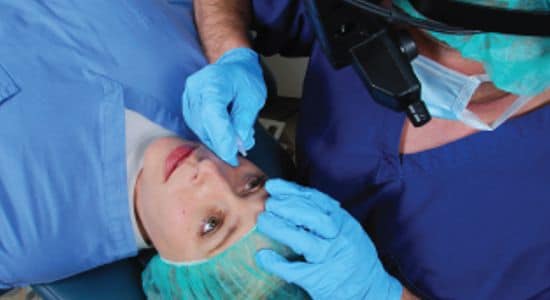 What are the symptoms of Keratoconus?
Eye conditions include allergic eye disease, retinitis pigmentosa, ocular rosacea, cone/rod dystrophy and corneal granular dystrophy. Other bodily conditions would include eczema or hayfever, Down's Syndrome, and connective tissue disorders. Keratoconus has also been linked to forms of eye trauma including contact lens wear and eye rubbing. Diabetes has been shown to increase the severity of the condition.
What are the possible treatment options for Keratoconus?
There is no cure for keratoconus and treatment is therefore aimed at optical improvement. Depending on the degree of corneal bulging, (ectasia) thinning of the cornea and resultant astigmatism, a number of options can be considered:
Contact Lenses

:

In advancing cases of keratoconus, rigid (hard) contact lenses help to improve visual acuity, yet they cannot stop the progression of the condition.

Corneal Ring Segment Insert (Intacs):

Clear plastic segments are placed into the cornea (pictured left). Intacs typically only partially correct the optical defect present, so additional optical aids or surgical intervention may be required to obtain full visual correction.

Corneal Transplantation:

Up until a few years ago, the only therapeutic option for vision restoration in advanced cases of keratoconus was corneal transplantation (penetrating keratoplasty) to achieve better vision.

Corneal Collagen Cross-Linking:

A new minimally invasive procedure called Corneal Collagen Cross-linking with Riboflavin (C3-R) has now been developed. This treatment uses a combination of Riboflavin drops and ultraviolet light that reacts with the tissues in the cornea, strengthening them by creating more 'cross-linking' among them. The resulting increased stiffness and rigidity of the cornea stabilizes ectasia. Patients who previously had progressive ectasia have now been treated and followed for up to five years without evidence of any further change in their condition.
Contoura VISION

is another leap in LASIK surgery allowing the eye surgeons to create a truly customized LASIK procedure that can enhance the quality of your eyesight. Contoura VISION is currently the latest FDA approved LASIK procedure available in the country which is used to optimally reduce corneal irregularities of your eyes, thereby improving the quality of vision. In clinical studies, Contoura VISION correction helped 30% of the patients see better without glasses than they did with the glasses. Contoura VISION takes the treatment even further. Instead of just treating the eyeglass prescription, this technology utilizes unparalleled diagnostic capabilities to identify and record even the minute imperfections in the curvature of the cornea. These measurements are then combined with eyeglass prescriptions to give your eyes a better focusing surface.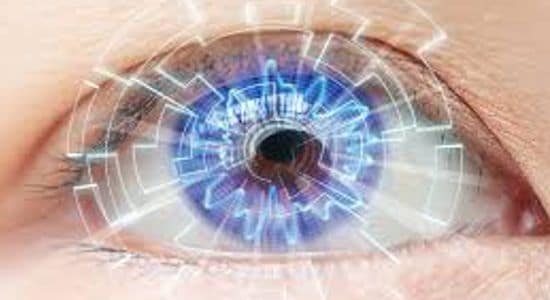 Why choose Contoura Vision?
Enhanced Quality of Vision

Contoura VISION has the capability of correcting even the minutest distortions in the cornea, leading to enhanced quality of vision, as never experienced with corrective eyewear.

Contoura VISION reduces post LASIK phenomenon associated with traditional LASIK surgery leading to better experience after surgery.
What are the benefits of Contoura Vision?
Contoura VISION gives you the possibility of improved reading capability by one line as compared to corrective glasses or contact lens (as per FDA clinical trials). 98% patients who underwent Contoura VISION treatment were satisfied and expressed the willingness to choose the procedure again (as per FDA results / survey).
The Caring Touch Difference:
At The Caring Touch, we offer the best Lasik Treatment Implantable Contact Lens (ICL), Streamlight One-Step Transepithelial PRK Treatment, Keratoconus Treatment & C3R, Contoura Vision solutions in Delhi NCR at affordable costs. Our centre is well equipped, technology-driven, and are at par with international standards. Our eye surgeon is one of the finest and most experienced doctors and leaves no margin for error.
THE CARING TOUCH
R-721, NEW RAJINDER NAGAR
NEW DELHI – 110060